A few weeks ago, I saw a woman walking out of a store carrying a skull about three feet high with a spider coming out of its eye socket. "That's spectacular," I said, to which she replied with a laugh, "I KNOW! I'm totally going to show up the two gay guys who live across the street!" With an attitude like that, I assumed she lived in Petaluma, but no, she lives up north. Happy Halloween to her and to all!
Not as many people decorated this year. The decorating pirates of Cavity Cove are out of town, and that leaves a sad, sad hole in its place.
But my other crazy buddies are at it, as good as ever. This year, a camping theme: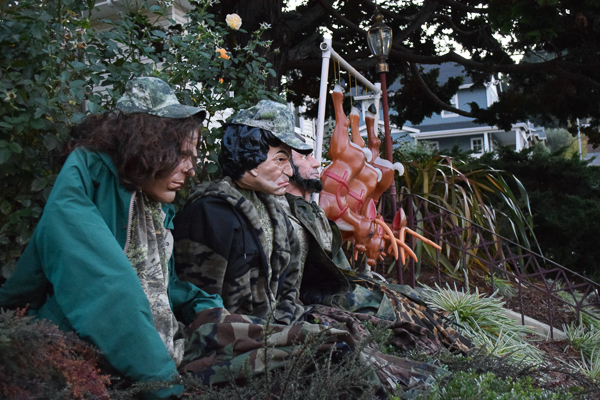 The homeowner was busy decorating, so I asked permission to take photos. "Sure. Are you going to be around on Halloween night?" When I said probably not, she said, "Well, go in the garage. There's more. It's going to be GHOUL SCOUT CAMP!"
These people are my heroes.