Fairly simple, but way better than spider webs: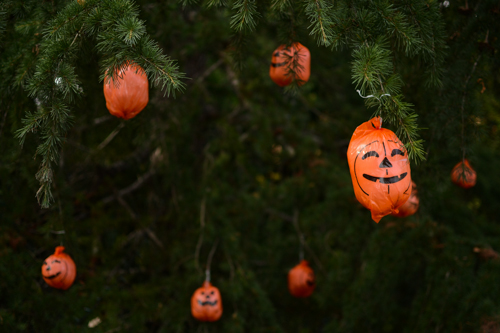 I have come to learn that some Petalumans really celebrate and decorate for Halloween. Today, I wandered around like a creepy neighbor taking pictures of people's homes. (I can't be the only one.)
First, My favorite Victorian in Petaluma, with its own hanging mummy: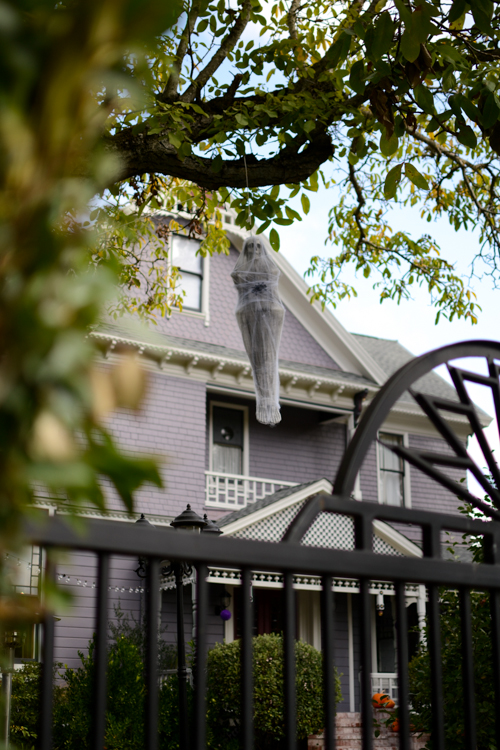 And a close-up: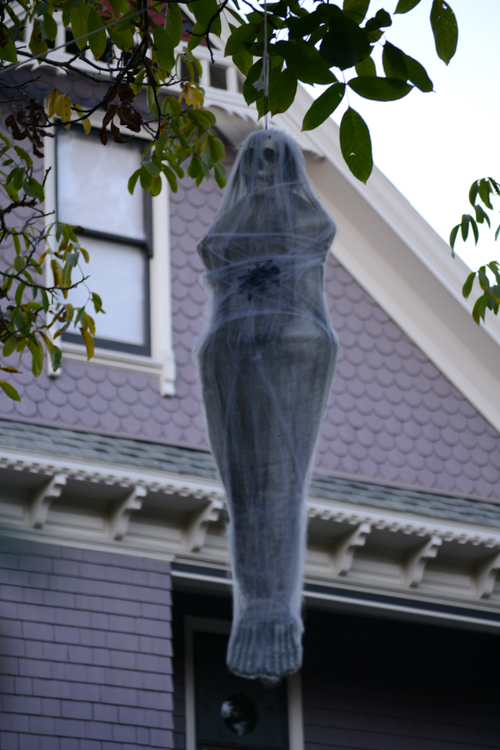 Another house went all-out with their theme. I can't help but wonder if it changes every year: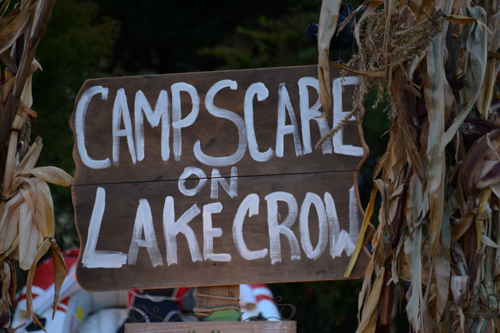 There's engineering involved in them there pumpkin heads — at least the ones standing up.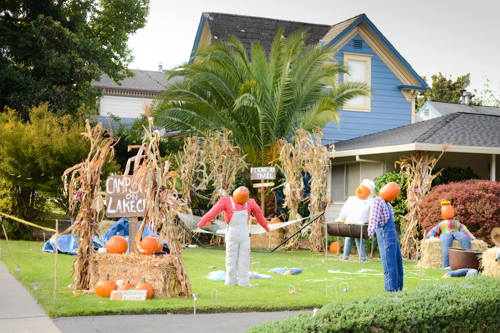 The reclining ones may be a little easier.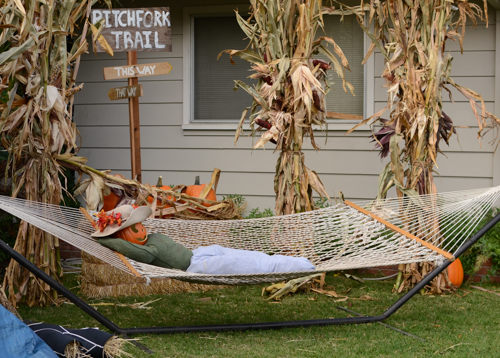 But the most frightening part of CampScare? Look closely at the Grill Master — he's cooking up his own kin. What kind of cannibalistic barbecue is this? And why is he so gleeful about it?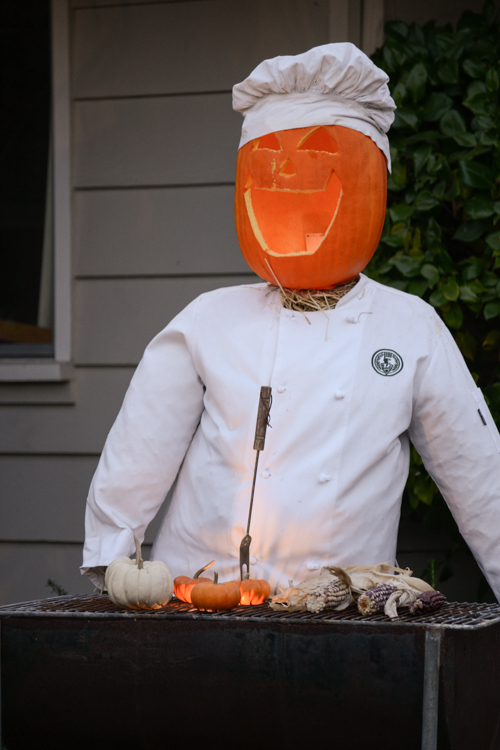 Saving the best for actual Halloween. See you tomorrow!